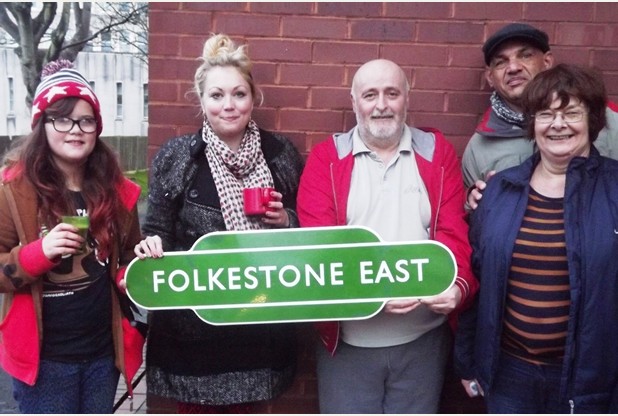 This morning, on my way to work I was handed a leaflet/survey concerning opening a new station at Folkestone East – a PDF of this leaflet is available here.
It is true that, especially since the end of harbour services, the west end of town has a bias towards better rail links and is generally seen as more affluent. If you live up at the far eastern end of town, to get to the nearest rail connection is at least a 25-minute walk or an infrequent bus ride away.
However, I believe the idea is impractical. My reasons are as follows:
Having a train stop at 3 Folkestone stations would substantially slow down services further up the line (i.e. Dover, Deal etc.).
Closing down Folkestone Central (the most used station south or east of Ashford) or Folkestone West (new car park being installed, serves Hythe) would not be practical or welcome.
The site of the old station is, contrary to what the leaflet says, far from being operational and is a single platform occasionally used to drop off drivers.
In my opinion, time and money would be better spent establishing a direct/non-stop bus service, linking the harbour, the top of Tram Road and a station with buses that synchronize with train arrivals/departures. New facilities at Folkestone West, available from this summer will allow local buses to call directly at this station and turn around easily adjacent to the platforms.