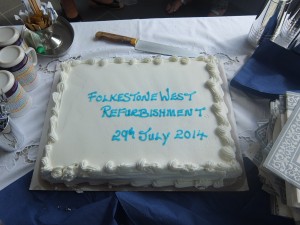 This morning, I attended the official opening of the £1.7M Folkestone West car park.
Although it has now been open for months, local dignitaries (Councillor David Monk, Damien Collins MP) as well as Rail Minister Baroness Kramer came down to cut the ribbon.
Below is a gallery of photos I took at this event:
[print_gllr id=270 display=medium]
Although I don't park at the station myself, one thing I have noticed is how expensive the car parking was at Folkestone West and how few cars are using the new facility. I wondered why this was, so I did a bit of analysis/research into parking capacity and charges throughout South East Kent, shown below: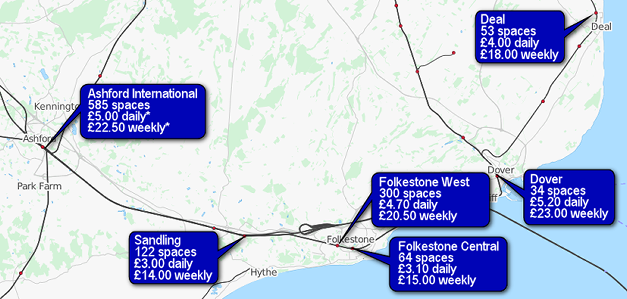 It seems that parking at the two adjacent stations to Folkestone West(Sandling and Folkestone Central) is substantially cheaper than the current rate at Folkestone West – maybe this explains why the utilisation of these new spaces is so low. I will be bringing this up at the next stakeholders meeting.
The fact that Dover has so few spaces for what is a major station is a bit ridiculous. However, plans that are seemingly taking forever to go through the administrative process now seem to be coming into fruition, according to the timetable in this recent document. Lets hope that they reduce the prices here once the new facility is open.
Other updates
During this mornings opening, I got to meet with the area station manager, Lesley, who has assured me that the ivy at the front of the station will be cut down in the coming weeks.
I was also informed that there will be a stakeholder meeting at some point in September, since the timetable for the new franchise agreement has now been agreed.