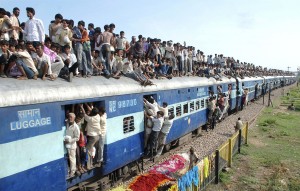 The new timetable starts this Monday. This timetable will see substantial changes to services from all of our stations, both on and off peak.
Some of these changes may lead to busier trains, particulary in the evening peak. This problem is analysed later on in this article.
The timetable changes are summarised as follows:
High speed
London-bound high-speed trains in the morning will leave at the following times:

0545/56/58Â from Dover/Folkestone Central/West
0618/29/31Â from Dover/Folkestone Central/West
0648/59/0701Â from Dover/Folkestone Central/West
0716/27/29Â from Dover/Folkestone Central/West
0748/59/0801Â from Dover/Folkestone Central/West
0849/0900/0902 from Dover/Folkestone Central/West
Then continuing this 49/00/02 pattern for the rest of the day.

Evening coast-bound high-speed services will depart at 1637, 1707, 1737, 1807, 1837, 1907, 1942 and 2037.
 Outside of peak, direct trains to Folkestone West/Central/Dover from London leave at 37 past the hour, with the last direct service now leaving at 2337.
Classic (trundle train)
Trains to Charing Cross will no longer stop at London Bridge (you may have seen the posters).
Trains to Cannon Street will continue to call at London Bridge.
If you need to get to London Bridge, it's probably best to change at Tonbridge for a Cannon Street train.
Since trains will, generally speaking, no longer split at Ashford, we will lose services.
London-bound trains via Tonbridge will be reduced to 1 per hour off peak, leaving at 03/14/16 from Dover/Folkestone Central/West.
Why will there be no evening seats then?
Let me go through why I think the evening peak may be a lot more crowded than usual on trains via Folkestone. Trains will now leave every 15 minutes to Ashford – this in itself isn't a problem as it will even out demand across the peak. However, our trains will be formed of only 6 coaches as opposed to 12 for the Canterbury line.
This will mean that 15 minutes' worth of Ashford load will be crammed into 6-coach train. On top of this, Ebbsfleet passengers will now be using our services. The Ebbsfleet-only trains, from observation, were around 20% full when leaving in the evening. Combining all of these passengers onto a 6-coach train, along with the coastal-line crowd (us) is going to lead to very busy trains.
We'll be keeping a very close eye on this situation come Monday. Other members of the group travel on different trains in the evening so we'll be able to get a good picture very quickly of how this is going to work out and which trains are worse than others.
If things turn out to be really bad, we'll be pushing for some minor changes, either to timings or formations in the May timetable change.