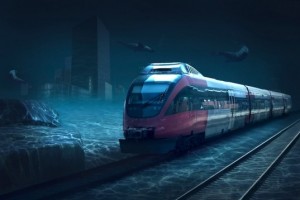 So the new timetable is now out following the line closure between Dover and Folkestone and is available here.
First the good news (what little there is of it) – the rail-replacement buses seem to be timed to meet up with departures from Folkestone Central and West in a sensible fashion. There is very little wait time for Dover commuters and the overall journey should only be extended by around 15 minutes if you get the right train. Parking will also be free at Folkestone West throughout the disruption.
Now the bad news – through HS peak services have been effectively halved in the morning and evening peaks. So, not only are Dover-bound passengers expected to change at Folkestone but they are also expected to change at Ashford too!
Morning direct peak HS services will leave Folkestone West (starting at Central) at 06:31, 07:29 and 09:02 only (please see the timetable for other timings) – the 07:01 and 08:01 HS trains will rather usefully start from Ashford (meaning getting on a Charing Cross/Cannon Street train and changing).
Evening direct HS services will depart at :37 past the hour as usual, with the :07 trains terminating at Ashford.
Needless to say, this is pretty awful – we also expect these trains to be formed of 6 coaches which, combined with a halving of service, will mean extreme overcrowding. We will also not have a direct HS train for 93 minutes during the morning peak.
We'll be keeping a close eye on what happens from Monday and will be reporting any difficulty caused by this stunning lack of foresight immediately to senior management at Southeastern.