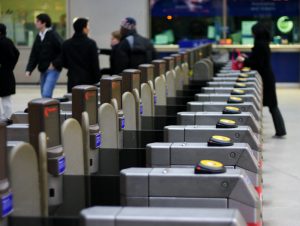 Ticket barriers are now in place at Folkestone central, as many of you have now seen.
These were turned on Monday but, as some of you have experienced, they are not working for tickets that work at St. Pancras.
We've been in contact with Southeastern and it turns out, due to an IT problem, if you have tickets from further down the line(Dover through Ramsgate), these are not accepted currently.
This problem is due to be fixed by the end of the week.
We have also noted that there are no more windows open at Folkestone in the morning and the single ticket machine is still dodgy. We'll be approaching Southeastern regarding this under-staffing and will post an update soon.